The New Edge SN95 Mustang is one of the best drift cars under $5,000
The new edge mustang is actually built on the Fox platform and is the very last of that generation. It is the most capable and stiffest chassis with additional structural reinforcements and suspension upgrades and improvements over the previous generations.
Suspension
While the Mustang's MacPherson suspension setup remained in place, the SN-95 body got longer lower control arms, new spindles (sought after by Fox Body owners for 5 lug swaps) anti-roll bars, upgraded shocks/struts, and few smaller changes. Ford's focus on reducing NVM and improving the car's handling led to these improvements and gave the SN-95 better handling over the Fox Body. All 1994-2004 Mustang's suspension was the same.
Drivetrain
The GT model of the New Edge Mustang was the model that got the V8. All the v8's in the GT model are the single overhead cam engine with 260hp and 302 ft/lb of tq.
4.6L V8 Engine Specs & Info
260 HP & 302 TQ
Single overhead cam design
Redesigned heads, camshafts, intake manifolds boosted horsepower over the '98 model
New intake manifold proved more durable and featured increased runner length and size
Another big advantage the New Edge Mustang has over its predecessors besides the chassis, suspension, and engine performance is the manual transmission options! The T-5 that's in the older versions of the Fox Platform have been known to be very weak especially when upping the HP and Torque of the older 5.0 V8 engine.
The new edge mustang has two different manual transmissions that came behind the sohc V8 in the GT. There is the T45, that primarily came in the 1999 through early 2001 cars, and then the TR-3650, which came in 2001 through 2004 cars.
T-45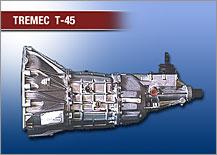 With the introduction of the mod motor 4.6L in 1996 came the introduction of the T-45 5-speed manual transmission. All Mustangs equipped with this transmission use an 10.5″ clutch. The T45 shares many attributes with the T56, so it is a strong transmission. Its weak link is the 10-spline input shaft which limits power handling. 1996-98 Mustang GT T45 transmissions had an 8-tooth speedometer sensor drive gear and a forward located transmission mount. 1996-1998 Mustang Cobra transmissions had a 7-tooth speedometer sensor drive gear and a rearward located transmission mount. 1999-2001 Mustang GT and Cobra transmissions used an electronic pickup "hall-effect" sensor for the speedometer signal and all had the rearward located transmission mount. 1996-01 T45 transmissions use the exact same shifter as the T5. The 1-2 shift fork is shared between all 96-01 T45s. The 3-4 shift fork was updated in 1998 thru 2001 and is a common upgrade for 1996-97. The reverse fork was also updated in 1998 and there are three different versions available. Speaking of reverse, the T45 was the first Mustang transmission to feature a fully synchronized reverse gear. All T45 varieties use a ribbed aluminum case with integral bell housing.
The T45 can be found behind:

1996-1998 Mustang GT 4.6L 2V V8
1996-1998 Mustang Cobra 4.6L 4V V8
1999-early 2001 Mustang GT 4.6L 2V V8 with transmission code 6
1999/early 2001 Mustang Cobra 4.6L 2V V8 with transmission code 6
early 2001 Mustang Bullitt 4.6L 2V V8 with transmission code 6
Though the T-45 transmission is often overlooked, it does actually have considerable improvements over the T-5. By using a double-cone synchronizer design, less shift effort was required for the first and second gears. A strut-type synchronizer design improved durability, and it featured the first fully synchronized reverse gear in a Mustang transmission.
There are ways to improve your T-45 transmission if you're invested in maintaining the T45 rather than replacing it. Most of the best ways to modify the transmission involve addressing the weaknesses that were present at manufacture. For example, the input shaft is known to be overly fragile, so upgrading to a 31-spline slip yoke can improve the durability of your transmission. If you have an early T-45 transmission, then eventually you'll also want to upgrade the 3-4 shift fork since they're known to wear out early.
Some of the issues with upgrading a T45 revolve around how little aftermarket support there is for it, especially in comparison to the T5 and TR3650. For many parts, T5 replacements will work. For example, a lot of people when looking to upgrade their shifter go for a TR3650 one, but the T5 shifter will be a better fit. Forums are fortunately full of people sharing their experiences with trying out different parts.
These modifications can quickly become time-consuming and costly, and the T-45 doesn't have nearly the support or abundance of junkyard parts that the T-5 or TR-3650 do. Because of this, many people with an SN95 Mustang decide that instead, they'd like to simply upgrade to the T-56.
Tremec TR-3650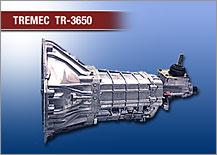 Starting with the 2001 model year, Ford rolled out yet another 5-speed transmission known as the TR-3650. Like the T45, it uses a ribbed aluminum case with an integral bell housing. There were no variations between GT and Cobra versions 2001-2004. In 2005, the TR-3650 received a revised case and remote mount shifter for use in the 2005-2010 Mustang GT. All Mustangs equipped with this transmission use an 11″ clutch. Like the T45, the weak spot in this transmission is the 10-spline input shaft. The output shaft is a robust 31-spline. 01-04 transmissions use a rear slip yoke where the 05-10 variant uses a fixed flange. While the 01-04 3650 shifter appears identical to the T5/T45 unit, they are not interchangeable. The 3650 can be retrofitted to T45 applications if a Speed-Cal is used to compensate for the difference in speedometer signals. Gear ratios for the TR-3650 are:
The TR-3650 can be found behind:

2001-2004 Mustang GT 4.6L 2V V8 with transmission code K
2001 Mustang Cobra 4.6L 4V V8 with transmission code K
2003-2004 Mustang Mach 1 4.6L 4V
2005-2010 Mustang GT 4.6L 3V
2001 Mustang Bullitt 4.6L 2V V8 with transmission code K
2008-2009 Mustang Bullitt 4.6L 3V V8
The TR-3650 is factory rated at 360lb ft of torque which is a little confusing because there have been many, many examples of heavily modified cars, in excess of 500 ft lbs of torque using this transmission.

Even if the T-45 and the TR-3650 are rated for the same amount of torque from the factory, we would argue that the TR-3650 has an advantage because it is in so many more cars so if you blow one up, they are often easily found in junk yards!
So what modifications do you need to make in order to take the New Edge Mustang Drifting?
The short answer is not much, which is why it's such an awesome platform.
One of the advantages of these straight axle Ford Mustangs, is that you can buy a mini-spool for the rear end that completely locks up the to rear axles for under $100. This is probably cheaper than it would cost to have someone weld the differential for you and definitely more reliable. Arguably the best part is that you can remove it if you want to do more street driving without dragging the inside tire.
Check out this mini-spool:
Another necessity for any drift car is getting more steering angle. Luckily Drift American has developed some amazing products for those of us that want to drift mustangs.

Check out these steering knuckle for the New Edge Mustang
Drift American offers TONS of different options for drifting Mustangs including the above steering knuckles ($350) that can significantly improve steering angle for Mustangs.
Is the SN95 New Edge Ford Mustang the best drift car under $5,000?
While there are different possible qualitative measurements baked into this question, we'll focus on the quantitative measurements to determine our answer.
Let's take a look at the criteria we've been using:

1. Initial cost
2. Cost/effort for front angle kit (talking bolt-in kits that someone could install in their driveway)
3. Power/weight ratio
4. Cost/effort for driftable LSD (not including welding, mostly because not many of us have welders, and we want to be able to drive the car to and from the track)
5. Handling
So how does the New Edge Mustang stack up against the competition?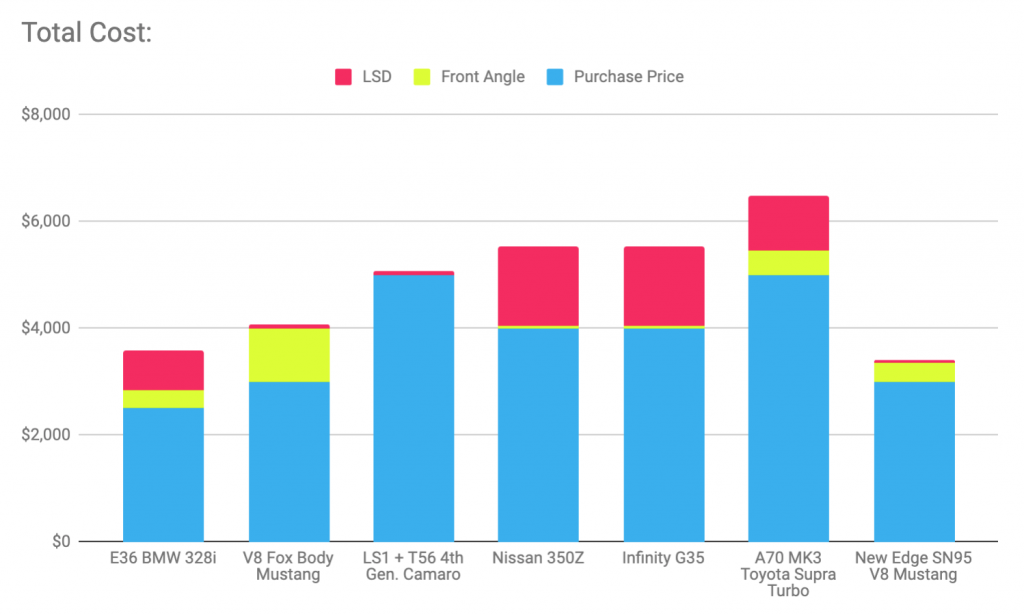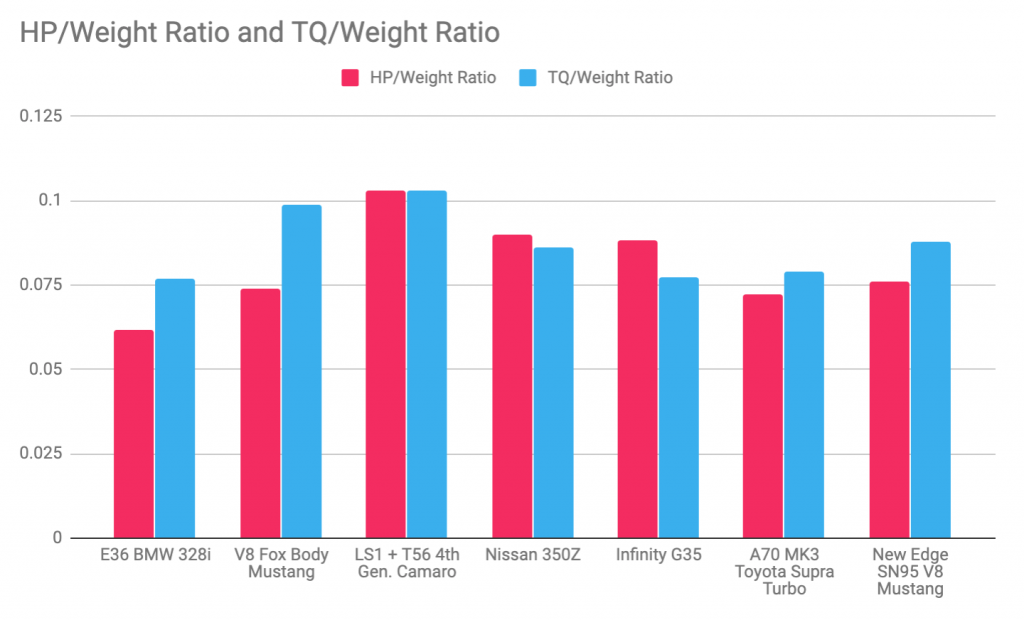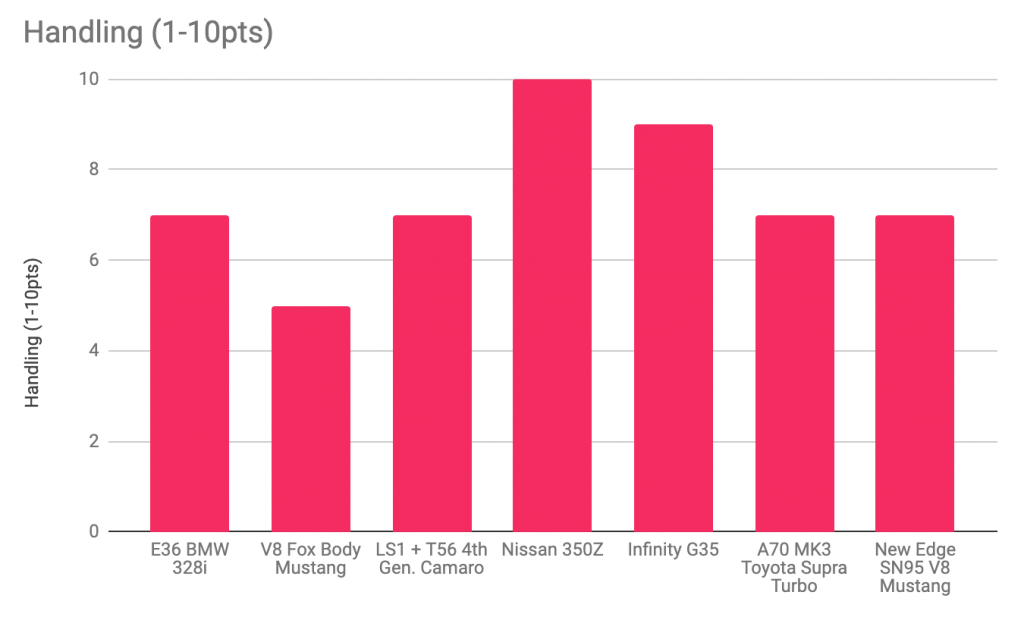 Based on this data then, YES! The new edge mustang is the best budget drift car available!

What do you think?
Sources:
http://www.pro-forceperformance.com/tr3650_history.htm
https://www.americanmuscle.com/everything-about-the-new-edge-mustang-1999-2004-submodels.html
https://www.cjponyparts.com/resources/history-1994-2004-mustang